"Our commitment is to provide an excellent education and enriched cultural experience to all international students whilst they are studying at St Mary's College ."
We welcome the diversity that International Students bring to the College. Please select a language from the 2018 School Information below: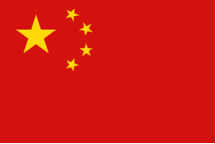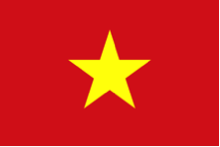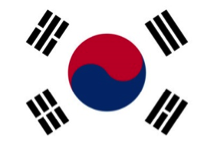 Click here for Information on St Mary's College


Academic excellence – NCEA and University entrance
St Mary's College has enjoyed a long tradition of academic excellence and is one of the best schools in Auckland. It supports students from Year 7 through 13 to reach the requirements to study at a New Zealand University or abroad.
The College follows the NZ curriculum for the National Certificate of Educational Achievement (NCEA) which is studied over three years in Years 11, 12 and 13.
Find out more about NCEA – please refer to the website.

St Mary's College students' history of academic excellence is reflected in our outstanding 2017 NCEA results:
2017 NCEA RESULTS
| | |
| --- | --- |
| Level 1 | 99.2 % |
| Level 2 | 97.6 % |
| Level 3 | 99.3 % |
| University Entrance | 94.5 % |
ALL Year 13 students graduated to a University or Tertiary provider. Some recent successes include:
Alice Shan, China – Auckland University – Science
Yuka Fujii, Japan – Sophia University – Global Perspectives (Journalism)
Vanessa Chan, Hong Kong – Auckland University – Engineering
Maggie Wang, Taiwan - Biomedical Science - Auckland University
69% of 2016 International Students at St Mary's College achieved a Merit or Excellence endorsement.
EXCELLENT CARE AND SUPPORT FOR EACH STUDENT
In 2018 there are over 1,000 enrolled students at St Mary's College, and 35 international students studying full time. St Mary's College delivers excellent care and support to each student to ensure they successfully achieve the required academic standards.
| | | | |
| --- | --- | --- | --- |
| China | 23 | Thailand | 2 |
| Korea | 4 | Vietnam | 1 |
| Japan | 4 | Argentina | 1 |
A school rich in traditions and history
Established in 1850, St Mary's College is the oldest girls' school in New Zealand. It is steeped in history, tradition and cultural richness, all based on the spiritual values of Mercy. International students do not need to be Catholic to enrol. Every student is valued and shares a sense of community with compassion, care and respect for others.
Central Auckland location
The school is located in one of Auckland's most respectable suburbs, Ponsonby, Central Auckland, just a 10-minute walk to Auckland's city centre. It has a special mix of traditional and modern facilities including a 30m pool, tennis courts, gymnasium and a chapel, all within its spacious grounds, with spectacular harbour and city views.

St Mary's College is located 10 minutes from Auckland's CBD
Outstanding Music school
The St Mary's Music Department is world-renowned for its award-winning achievements and is recognised for musical excellence in New Zealand and abroad. St Mary's College continues to provide superior music tuition which, over the years, has helped many acclaimed musicians realise their potential. Music is an important part of school life and music instruction is compulsory in Year 7, Year 8 and Year 9. There are many exciting musical opportunities for students at all levels to choose from, such as orchestras, symphonic wind bands and choral singing groups.
Short-Term programmes
As well as providing long-term education for students, there are limited places for students to experience excellent short-term programmes. Students come into our school for several weeks and enjoy English & ESL classes combined with some mainstream lessons. We organise homestay accommodation with local families.
Accommodation
International Students can stay with an approved caregiver (i.e. family member) or in an approved homestay that the school organises. All homestay families are police checked and meet strict criteria before they can host students.
Please view our 2018 Homestay Information Pack
School quality assurance
All schools in New Zealand are reviewed by the Education Review Office (ERO) who look at how schools' reach positive learning outcomes for all children and young people. St Mary's College has an excellent review including the process for international students which can be found here

Code of practice and resolving grievances or complaints
When an international student comes to New Zealand to study, education providers have a responsibility to ensure that they are well informed, safe and properly cared for. In New Zealand this is called 'pastoral care' and to support this, the New Zealand Government has developed the Education (Pastoral Care of International Students) Code of Practice 2016.
From 1 July 2016 there has been significant changes to the Code of Practice and a new dispute resolution scheme has been introduced. Both these documents regulate the care and support of your daughter or student you are representing whilst she is studying at St Mary's College.
Please click here to view the Education (Pastoral Care of International Students) Code of Practice 1 July 2016 (which replaces the existing Code of Practice), and a new International Student Contract Dispute Resolution Scheme (DRS) which has been established to resolve contractual and financial disputes between international students and education providers. Please click here for information.
Please be assured that St Mary's College upholds and supports the Code of Practice, however, if for any reason you have concerns about your daughter's treatment by the school or by one of the school's agents, your first step is to talk to the school's International Director, This email address is being protected from spambots. You need JavaScript enabled to view it., and if your concerns are not resolved by the school you can contact the New Zealand Qualifications Authority (NZQA), who will process your complaint through the DRS scheme. The website address is above or, for more information on the complaint process, you can contact NZQA on 0800 697 296.
It is the Agent's responsibility to obtain a copy of the Code of Practice (Code) and the Dispute Resolution Scheme (DRS) and understand it.
For more information please click here
Being an Agent for the school
We take the experiences of our international students very seriously. We rely on our agents to enhance the experience for students and maintain close communication between students, families and school.
If you are interested in becoming an agent, please complete an Expression of Interest with references and send to
Sue King, International Student Director: This email address is being protected from spambots. You need JavaScript enabled to view it.
When approved, the school will send you an Agent Agreement
Information for Parents and Students
Examples of Laptops for students

Information for International Students & Parents 2017

Information for Living in Auckland Handbook 2017
Subjects and Options at St Mary's College 2018